Charles J Kosy Donates $275,000, Creating Scholarship in Father's Name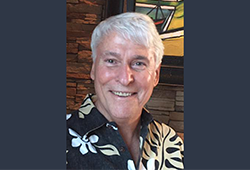 Charles Kosy is familiar with CWU, basically growing up on campus, with his dad being a professor from 1949 to 1989. He has committed a planned gift of $275,000 that will be used for the Eugene J. Kosy Scholarship, a fund started in his father's name. This fund was endowed in 2011 and supports scholarships for students pursuing a degree in information technology & administrative management, business education or marketing education.
Both Eugene and Charles Kosy have chosen to have their legacies live on at CWU. If you are considering creating a scholarship at Central through a planned gift, learn more here. Planned gifts cost you nothing during your lifetime but will have a lasting affect for years to come.