Harold E. Anderson Donates $800,000 to Support CWU Teach STEM Program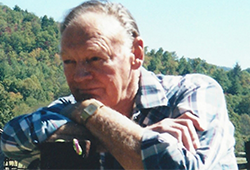 Harold E. Anderson of Quincy, WA, wanted to make sure to leave behind a legacy, not for himself, but for his wife. The Central Washington University Foundation received a $800,000 gift from Anderson to honor his beloved wife, Henrietta, creating the Henrietta Anderson Endowment Fund.
Harold E. Anderson grew up and worked on his family dairy farm until joining the Navy and serving his country in the Korean War. Shortly after, he met and married the love of his life, Henrietta, starting their life adventure moving from Florida to California and eventually settling in Washington State where they actively farmed until 1974.
Henrietta was a CWU alumna who had a passion for teaching. She devoted 24 years to teaching in Hayesville, Coulee City, and Quincy before retiring. This is why Harold Anderson found it so important to create the Henrietta Anderson Endowment Fund, so others could share the same passion as his wife, teaching.
Harold Anderson was known around his community as someone who could make anyone feel at ease and always saw the good side of life. He could make conversation with anyone and always had everyone in the room laughing. He found giving back to be very important, and now he will always be remembered at CWU for doing just that.
The Henrietta Anderson Endowment Fund offers financial support to teacher preparation activities at Central Washington University–now including specific support in the CWU Teach STEM (science, technology, engineering, and mathematics) program. The STEM Teaching Program is an innovative collaboration between sciences and education that supports students seeking teaching certification in science and mathematics fields.
With this being one of the largest gifts ever provided to CWU, the impact is sure to be seen for generations to come.
"This generous gift from Harold Anderson will significantly further the CWU Teach STEM program here at Central Washington University," said Scott Wade, vice president of University Advancement and executive director of CWU Foundation.
The CWU Foundation would like to thank donors like Harold Anderson, and you, for your generous support. To support students, visit engage.cwu.edu today. If you would like to create a scholarship or endowment in your name, or in honor of someone else, you may also visit our website or call 509-963-2160.